onochrome interiors are a trend that has been going strong for a while now. As a 3D Artist I am using this style more and more for interior visualisations. Monochrome, or black and white, is so easy on the eye and a great base to add some splashes of color here and there. In the real world this applies too.
You can easily create a summer interior by adding some throw pillows in your favorite summer colors (for example Mint Green) and add a sisal carpet. And come winter, just add some pillows in for example Marsala, the color of the year for 2015. Warm red for warm winter evenings by the fireplace. Add a fluffy handmade Beni Ourain carpet and you're good to go.
To keep this simple theme interesting, texture is very important. Without texture it can become quite boring. Think patterns for your pillows, furs or a sheepskin as a throw here and there, some branches of a tree- or plant with interestingly shaped leaves (preferably gray-green, think olive/lavender or cacti/succulents). And then some mirrors here and there. Don't forget metals, brass is great and trending right now. For example a brass-wire paperbasket under the desk, little brass storage boxes or some brass details in the light fittings.

Diamond Kiss Pendant – $179.99
from:
Dot & Bo

Skinny Edge Brass Frame – $14.99
from:
Dot & Bo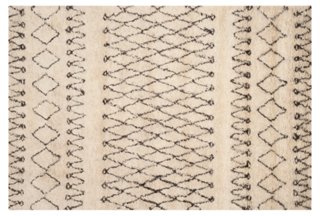 Cara Rug, White/Black – $779.00
Retail Price: $1,380.00
You Save: $601.00
from:
One Kings Lane

Faux Cow Hide Rug in Dulce de Leche – $379.99
from:
Dot & Bo

Follow The Leader Sheepskin Rug – $109.99
from:
Dot & Bo


Art Deco Brass Tigers, Pair – $385.00
from:
One Kings Lane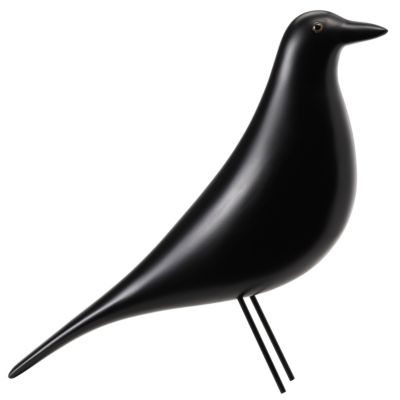 Eames House Bird by Vitra – $250.00
from:
Lumens.com

Madison Place Wire Basket – $39.99
from:
Dot & Bo

Glass Tear Mirror – $143.99
from:
Dot & Bo

Modern Ash Wood Rocker – $159.99
from:
Dot & Bo

Strap Chair in Black – $499.99
from:
Dot & Bo

The Swell Framed Wall Art – $79.99
from:
Dot & Bo
z

Moment at Sea Framed Wall Art – $79.99
from:
Dot & Bo
If you enjoy reading my blog, please consider giving my Facebook page a "like"
YOU MAY ALSO LIKE:
Worn leather furniture, usually in tan colors, add a touch of warmth in these mostly monochrome interiors. All these interiors have a minimal, Scandinavian vibe going on, which I love. Quirky art and tastefully arranged bookcases add a personal touch. Materials used are mostly wood, steel, glass and worn leather.…

lack and gold interiors are on the menu today. You could see them as a combination of my earlier posts on Copper Blush and Dark Decor. Combine the two and black and gold interiors is what you get. If done right, this combination can add instant warmth, glamour and drama…