reta Grossman (1906-1999) was, in an era when few women earned public acclaim for their accomplishments, one of the leading figures in the design world. During the 1940's- and 50's she enjoyed the spotlight in numerous publications in newspapers and sophisticated lifestyle magazines focussing on her designs ranging from industrial, interior and architecture. Her work was exhibited in museums worldwide, including the MoMa in New York and The National Museum in Stockholm.
Born in 1906 in Helsingborg, Sweden, she started her studies Furniture Design at Konstfack (a college for Arts, Crafts & Design) in Stockholm in 1928. In 1930, Greta was the first woman to open a combined workshop and store in Stockholm, named Studio,  where she designed furniture and accessories. In 1933 Greta received second place for furniture design from the Stockholm Craft Association, becoming the first woman to receive an award in that category. Lots of "firsts". In that same year she married jazz bandleader Billy Grossman.
With the arrival of World War II, Greta and Billy moved to Los Angelos. Here, she established a design store on Rodeo Drive in Beverly Hills. She quickly became part of the American elite and counted Greta Garbo, Gracie Allen, Joan Fontaine, Ingrid Bergman, and many other notables among her clients.
Grossman was highly influenced by European Modernism, which had been imported to the US by influencial architects, such as Walter Gropius (founder of the Bauhaus) and Ludwig Mies van der Rohe. She played a significant role in defining the aesthetic of mid-century Californian Modernism.
The most iconic products Greta designed in the 40's and 50's were the Gräshoppa floor lamp and the Cobra floor and table lamps. In 1950, the Cobra lamp won the Good Design Award and was subsequently exhibited at the Good Design Show at the Museum of Modern Art.
During the 1950's, Greta was commissioned with designing houses as well. She  designed at least 14 homes in the Los Angelos area. These homes were often perched on stilts at the top of a hill, overlooking a canyon, with magnificent views through floor-to-ceiling walls of glass. The homes featured extensive built-in shelving and the uniquely open and free flowing floor plans popular at the time. These houses were extensively featured in magazines such as Arts & Architecture.
Greta retired from design and architecture in the late 1960's. She ended up largely unknown and almost forgotten. Luckily, Danish design company Gubi re-discovered her and started reproducing Grossman's iconic designs. Moreover, today Grossman's product designs are highly collectible and are sold at auctions all around the world. Grossman's products are unique, modern classic design. Here's some more eye-candy, enjoy!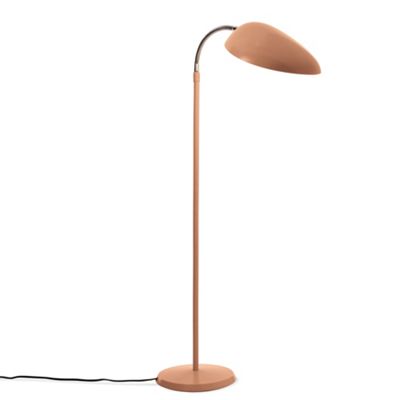 Swedish architect and designer Greta Magnusson Grossman broke through gender barriers t… [More]
Price: $590.75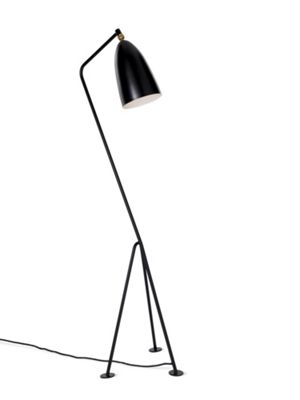 Swedish architect and designer Greta Magnusson Grossman broke through gender barriers t… [More]
Price: $743.75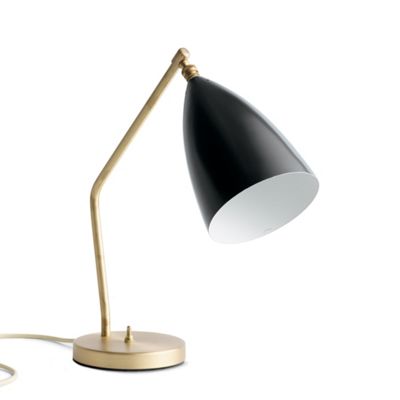 Swedish architect and designer Greta Magnusson Grossman broke through gender barriers t… [More]
Price: $420.75
If you enjoy reading my blog, please consider giving my Facebook page a "like"
YOU MAY ALSO LIKE:
ave you seen those elegant black or white insect-like light fixtures by Serge Mouille? I got intrigued after seeing them appear in numerous interior blogs and did some research. These lamps, which are the epitome of mid-century lighting design, were first launched in Paris in 1953.  Serge Mouille's lighting collection fast became…